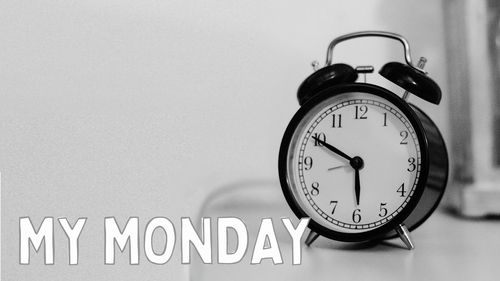 Hi, I am Rachel Marshall and I currently work for the family support charity,
Safe Families for Children
. I have worked in the charitable sector and for various local authorities for most of working life, apart from a season in a fish farm, and a deli (not at the same time!). I love working with people; with children and families, with other professionals and agencies. I thrive on finding out what the issues are, what's working, what isn't, and how can we help. I'm a do-er, I'm practical, and I love to try and make things better for people. My background is in Social Work and so I understand the principles of the legislative framework, policies and procedures which govern what I do. But this is not meant to be my CV! I want to share with you what God has been speaking to me about lately… And that is, am I target and goal- driven, or heart and compassion driven?
If you work in the public sector, the NHS, in teaching and education, business, in fact in most arenas, you will be familiar with the concept of making sure that your work hits targets. You will have set goals that need to be met by a certain time, and if you do not then in essence, you will have missed the mark. My own job has targets and goals. In isolation, these targets are not bad. They simply exist to keep things on track so that a service can be delivered, a job can be completed on time, a team can be effective, a measurable goal can be achieved. However, things happen in work which can result in these targets not being met by a certain time.
I work with families in need, and sometimes in crisis. My job is to assess their needs, and if safe to do so, to place a trained volunteer with the family to offer specific support. I love what I do, and I really value the volunteers that I work with. I feel privileged to be able to visit the families that I do, and I'm often humbled by their stories of what they are dealing with. The people I meet are often broken and hurting, marginalised and isolated.
I went through a season in my work where I became over-focussed upon meeting my weekly targets. I tried to ensure that certain tasks were completed so that I got another number in a column. When I did this, I felt good about what I did. When this didn't happen, I felt that I had failed. I found myself losing sight of the needs of the person in front of me, and instead focussing upon my need for success. I measured what I was doing in terms of numbers, and target achieving. When I was on target, I felt good about my job. When I wasn't, I felt like I had failed. Over time, and through thought-provoking conversations with my colleagues, my manager and my husband, I realised that I had lost sight of what truly mattered.
God doesn't look at a group of people and just count us or assign numbers to us. God looks at us as individuals. He knows us by name, He knows everything about us. He knows what a person is struggling with, what their dreams are, what their fears are. The bible talks about God being like a good shepherd and going after the one lost sheep: He cares about individuals.
As I brought my struggles for success to God, I felt that he started to change my perspective. I started to treat every person I met as an individual that needed my understanding and support, rather than a person who could help me look successful! I came to the conclusion that even if the work I did never helped me to reach a performance target, but that it helped someone, then in God's eyes, that was a success.

My prayer for you and I today is that we don't measure our success solely by performance indicators, but rather that we take the time to treat people that we meet in work with kindness, love, compassion and mercy. Whatever you are doing today, have a great day in work today!